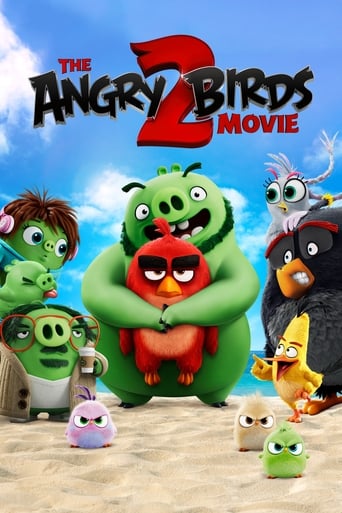 "Frenemies Unite"
Red, Chuck, Bomb and the rest of their feathered friends are surprised when a green pig suggests that they put aside their differences and unite to fight a common threat. Aggressive birds from an island covered in ice are planning to use an elaborate weapon to destroy the fowl and swine.
Genre:
Stars:
Director:
Writer:
Peter Ackerman
Jonathon E. Stewart
Eyal Podell
Production:
Rovio Animation
Columbia Pictures
Sony Pictures Animation
Sony Pictures
Rovio Entertainment
Release Date: 2019-08-02
Status: Released
Original Title:
The Angry Birds Movie 2
6.8 / 10 / 20 Ratings
6.1 / 10 / 99
Popularity: 37
6.5 / 10 / 3,816
ID:
tt6095472
Country:

FI, US

Language:

English

Runtime:

96

Budget:

$65,000,000

Revenue:

$2,603,947
Watching
The Angry Birds Movie 2
Video Server
No video available, meanwhile enjoy the trailer.
Movies Subtitles