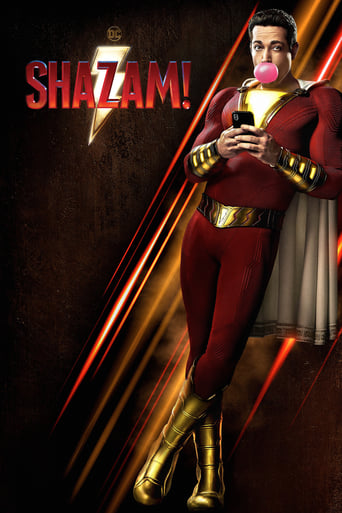 "Just Say The Word"
A boy is given the ability to become an adult superhero in times of need with a single magic word.
Genre:
Stars:
Director:
Writer:
Darren Lemke
Henry Gayden
C.C. Beck
Production:
DC Entertainment
DC Comics
New Line Cinema
Warner Bros. Pictures
The Safran Company
Seven Bucks Productions
Release Date: 2019-03-23
Status: Released
Original Title:
Shazam!
7.0 / 10 / 3786
Popularity: 44
7.1 / 10 / 194,639
ID:
tt0448115
Country:

US

Language:

English

Runtime:

132

Budget:

$80,000,000

Revenue:

$363,533,271
Video Server
Movies Subtitles