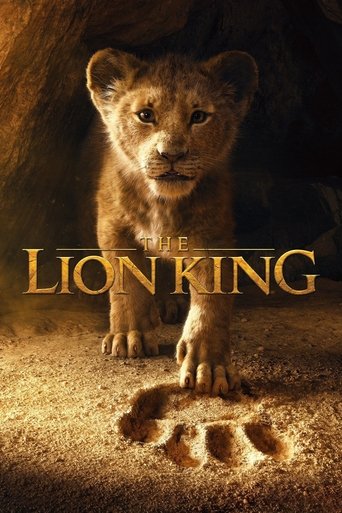 "The King has Returned."
Simba idolizes his father, King Mufasa, and takes to heart his own royal destiny. But not everyone in the kingdom celebrates the new cub's arrival. Scar, Mufasa's brother—and former heir to the throne—has plans of his own. The battle for Pride Rock is ravaged with betrayal, tragedy and drama, ultimately resulting in Simba's exile. With help from a curious pair of newfound friends, Simba will have to figure out how to grow up and take back what is rightfully his.
Genre:
Stars:
Director:
Writer:
Linda Woolverton
Jonathan Roberts
Irene Mecchi
Production:
Walt Disney Pictures
Fairview Entertainment
Release Date: 2019-07-12
Status: Released
Original Title:
The Lion King
6.6 / 10 / 1004 Ratings
7.2 / 10 / 6223
Popularity: 79
6.9 / 10 / 194,790
ID:
tt6105098
Country:

US

Language:

English

Runtime:

118

Budget:

$260,000,000

Revenue:

$1,656,943,394
Video Server
No video available, meanwhile enjoy the trailer.
Movies Subtitles