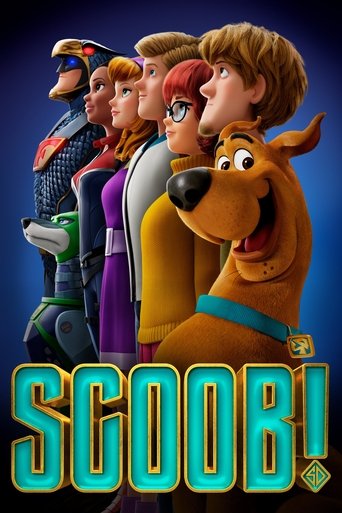 "Mystery loves company."
In Scooby-Doo's greatest adventure yet, see the never-before told story of how lifelong friends Scooby and Shaggy first met and how they joined forces with young detectives Fred, Velma, and Daphne to form the famous Mystery Inc. Now, with hundreds of cases solved, Scooby and the gang face their biggest, toughest mystery ever: an evil plot to unleash the ghost dog Cerberus upon the world. As they race to stop this global "dogpocalypse," the gang discovers that Scooby has a secret legacy and an epic destiny greater than anyone ever imagined.
Genre:
Stars:
Director:
Writer:
Matt Lieberman
Kelly Fremon Craig
Adam Sztykiel
Production:
Warner Animation Group
Warner Bros. Pictures
Release Date: 2020-05-15
Status: Released
Original Title:
Scoob!
8.0 / 10 / 796
Popularity: 104
5.8 / 10 / 7,304
ID:
tt3152592
Country:

US

Language:

English

Runtime:

94
Video Server
No video available, meanwhile enjoy the trailer.
Movies Subtitles