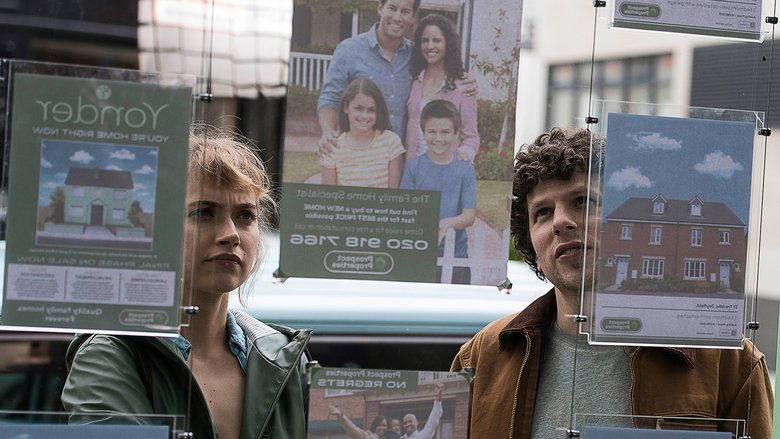 "You're home. Forever."
A young woman and her fiancé are in search of the perfect starter home. After following a mysterious real estate agent to a new housing development, the couple finds themselves trapped in a maze of identical houses and forced to raise an otherworldly child.
Genre:
Stars:
Director:
Writer:
Garret Shanley
Lorcan Finnegan
Production:
Fantastic Films
Frakas Productions
PingPongFilm
Lovely Productions
XYZ Films
Release Date: 2019-07-12
Status: Released
Original Title:
Vivarium
5.0 / 10 / 34 Ratings
5.8 / 10 / 311
Popularity: 35
5.8 / 10 / 19,138
ID:
tt8368406
Country:

BE, DK, IE

Language:

English

Runtime:

97

Budget:

$4,000,000
Video Server
No video available, meanwhile enjoy the trailer.
Movies Subtitles